Why is Vanillablossom vanilla so darn good?
Try our delicious Curry Powder and other seasonings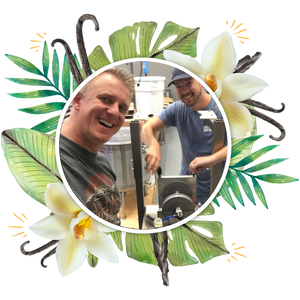 Made on Vancouver Island
Vanillablossom Flavors is a Canadian small business on Vancouver Island, offering premium vanilla products and spices at accessible prices. For owner David Best, vanilla is a family affair. The company was started by David's father, Larry Best, who operated the company for 35 years. David grew up learning the business from his father, and he still uses his dad's recipe for vanilla extract.

Subscribe to our newsletter
Promotions, new products and sales. Directly to your inbox.